Smoothie of the Month: Avocado Greens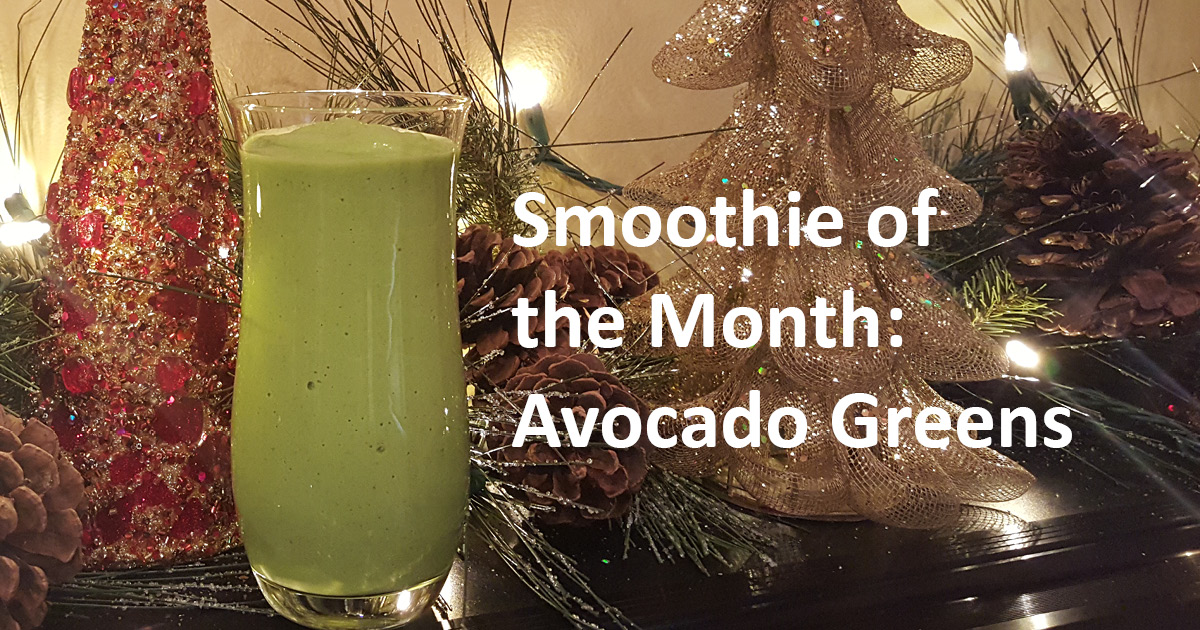 Alright, I know some of you are thinking "avocado in my smoothie?"  Don't knock it before you try it.  For those of you who don't actually care for avocados, this is a great way to reap the benefits avocados have without tasting the avocado itself.  Smoothies in general, are fantastic for "hiding" foods in that you might otherwise skip altogether.  One thing to note, avocados and any milk, or milk alternatives you add to smoothies will act as thickening agents.  If you're not please with the consistency, either add water or use less of the avocado/milk alternative next time.
Ingredients
1/4-1/2 ripe avocado
1/2-1 ripe organic medium banana (I like to use frozen bananas)
1/2 – 1 cup unsweetened almond/coconut milk (or water)
1 handful of greens (spinach, kale, chard, etc)
1 cup ice (I don't use if the banana is frozen)
Directions
Place all ingredients in your blender (I use the vitamix – LOVE it).
Blend until smooth.
Add water if needed for desired consistency.
Enjoy!